Let's continue part 2 of my 3 day Italy trip. I arrived at Florence's central station S.M. Novelle fairly easily by train. First thing which greeted me was not my friend "L" staying here for a language course and my guide for the next couple days but a moody rainy weather being worse than in Bologna. Luckily i brought along a small umbrella and we made our way to our hostel. I immediately realized the tiny pavements which we had to squeeze through and share with other passerbies.
For today we only opted in for the museum galileo which is a historic museum about medieval discoveries around astronomy and physics . To be honest it was an interesting cup of tea but not my cup of tea. From inside the museum i could see how the clouds thin out and the sun set in a melancholic way.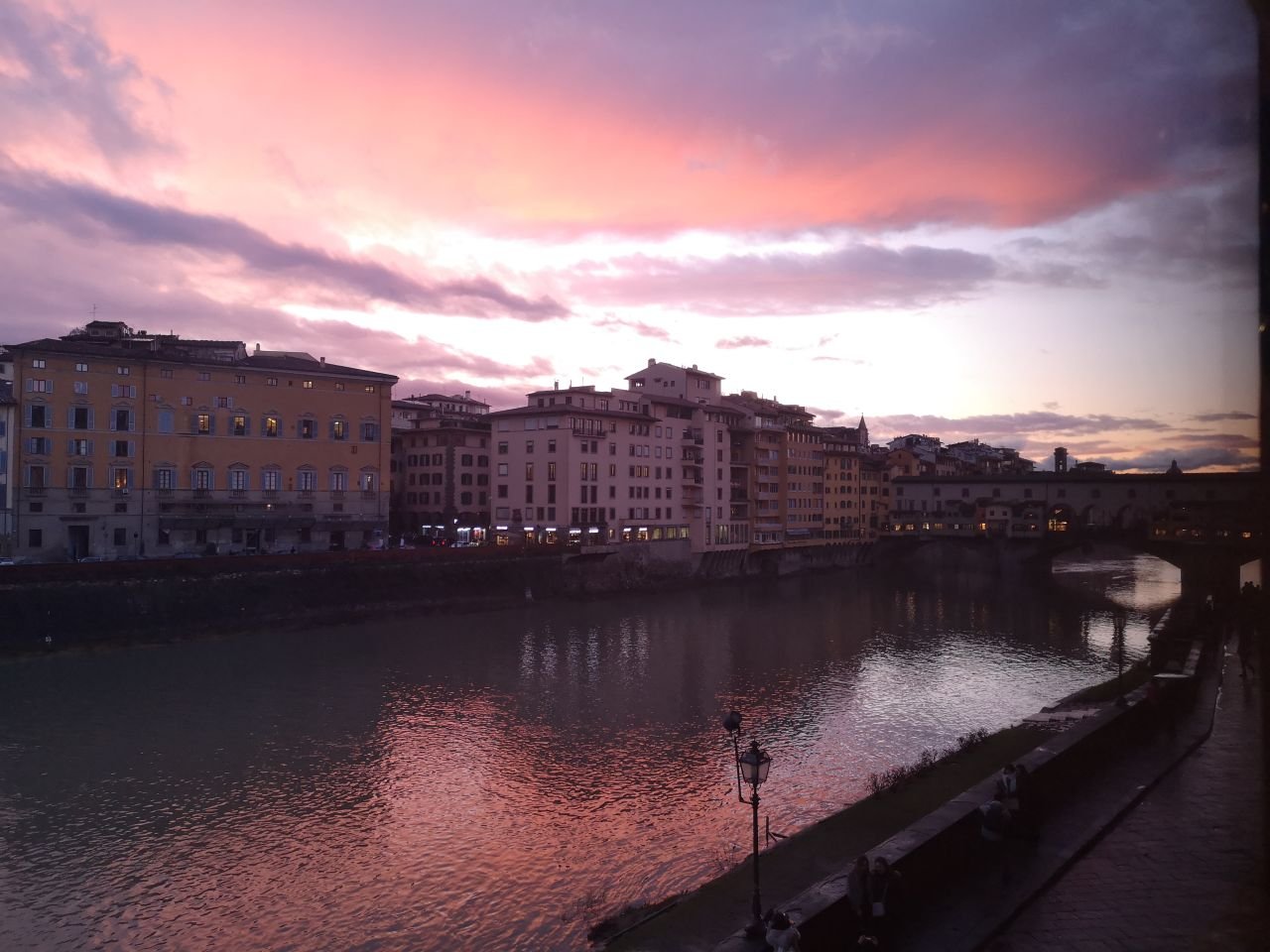 Exhausted by the previous days i immediately sunk into my bed.
The next day began for me as early as 06:30 am leaving the hostel at 07:00 am with the goal in mind to catch the sunrise. The streets already began to be busy with people starting their work in the morning.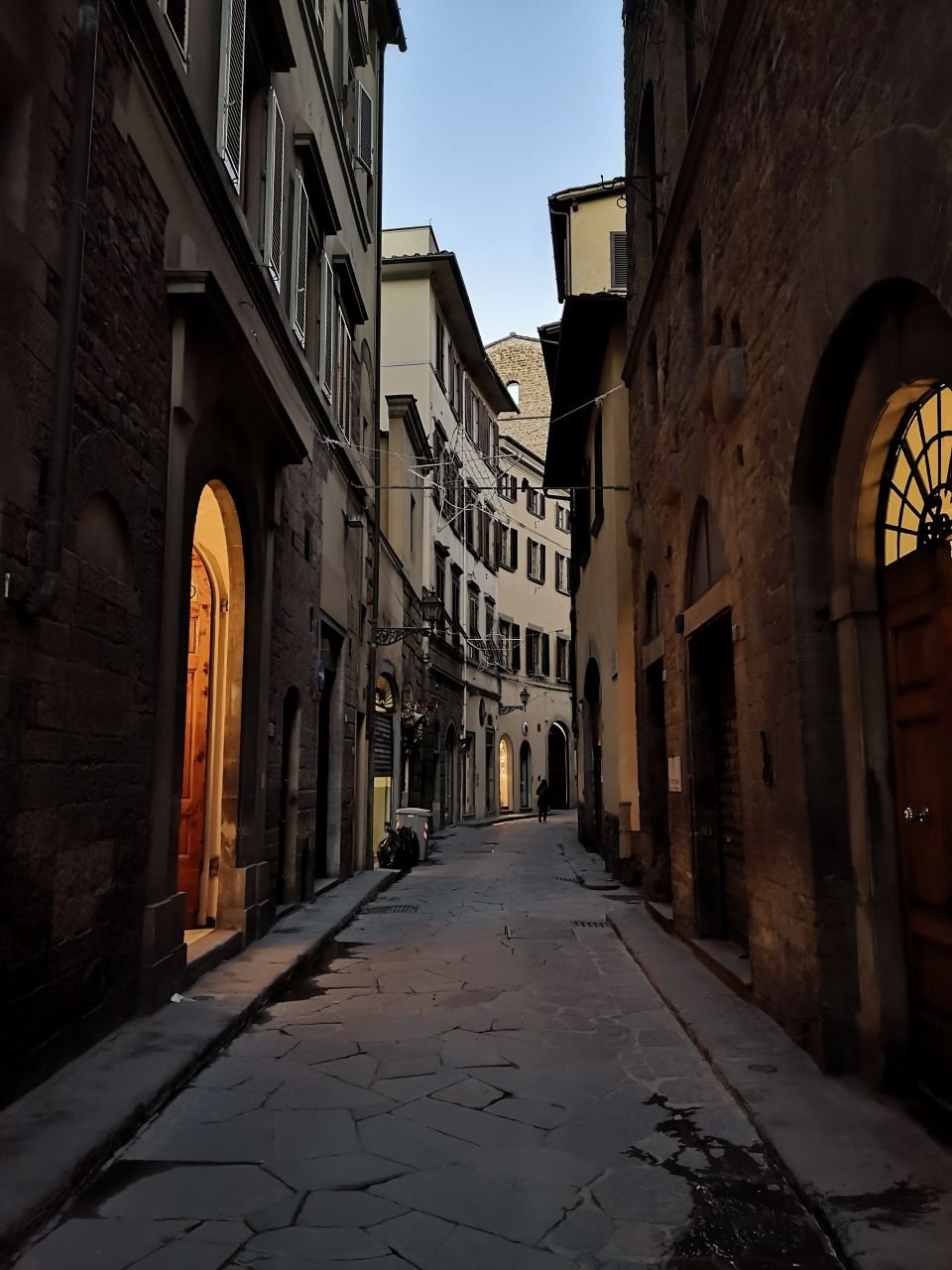 I first walked along the Arno river gen West. Although many people already were ready to snap a picture of Ponto Vecchio with the Sun in the back i realized i could not do such feat with my smartphone camera. So instead i hasted the Arno river gen East to be just in time to snap a photo catching the red sky reflecting the sunrise above the bridge.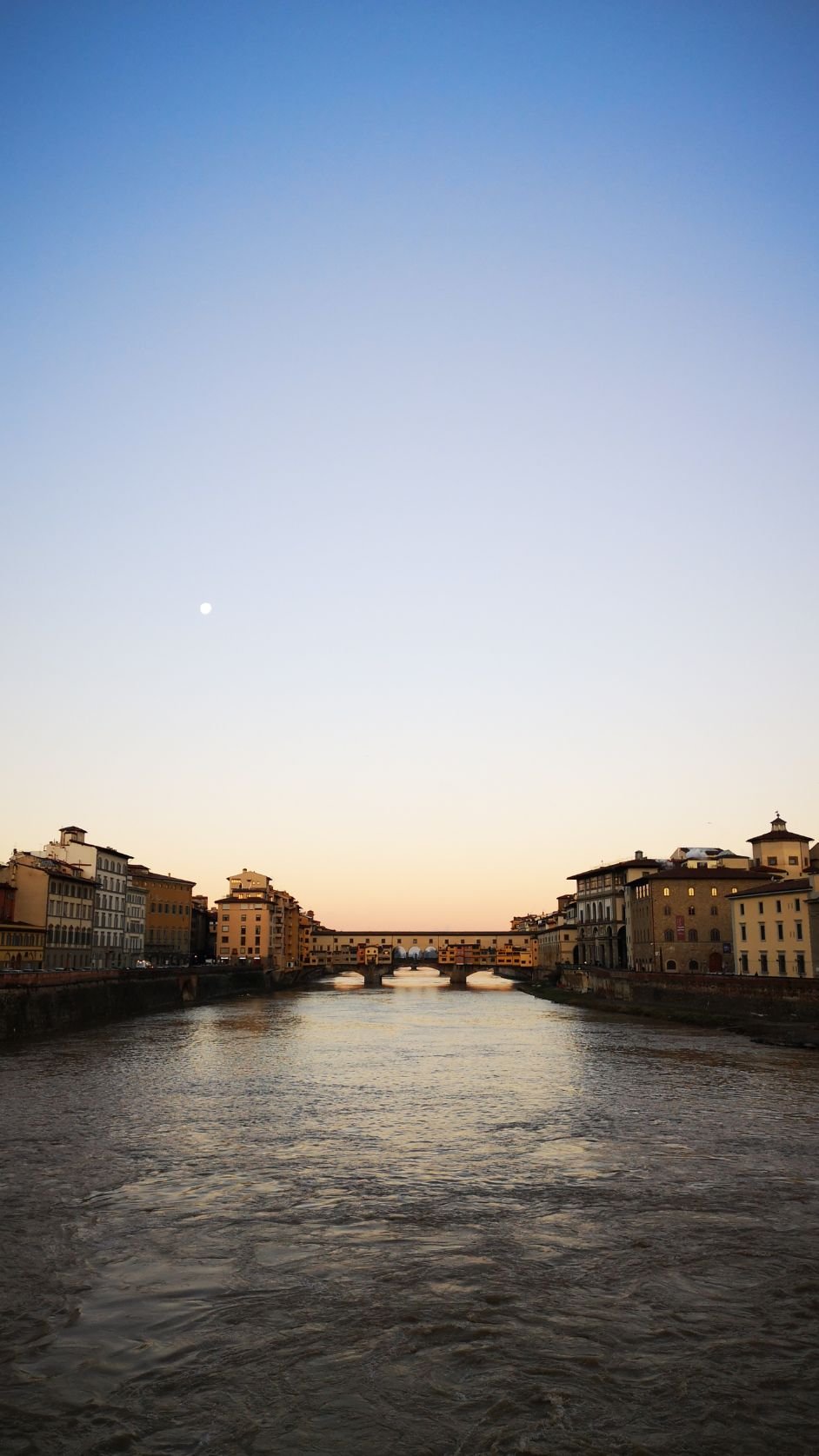 After my Tuna Panino, which was superb, I proceeded with the main touristic activities starting with the climb on the cupola of the cathedral at 08:30 am. Following the climb of the cupola i of course also wanted to climb the bell tower as well. In my opinion the cupola had a better viewing platform even providing benches, while the bell tower had some kind of checkpoint levels every couple hundred stairs where the bells originally were located. I enjoyed the view on both high grounds especially with that slight fresh breeze in the morning while still feeling the light exhaustion of the exercise. A noticeable advantage of being an early bird is that you can have all the sightseeing spots for yourself (or share it with way less people). The descend of the bell tower at around 10 am already gave me a hard time though since many other tourists started their day now all wanting to climb up the tower.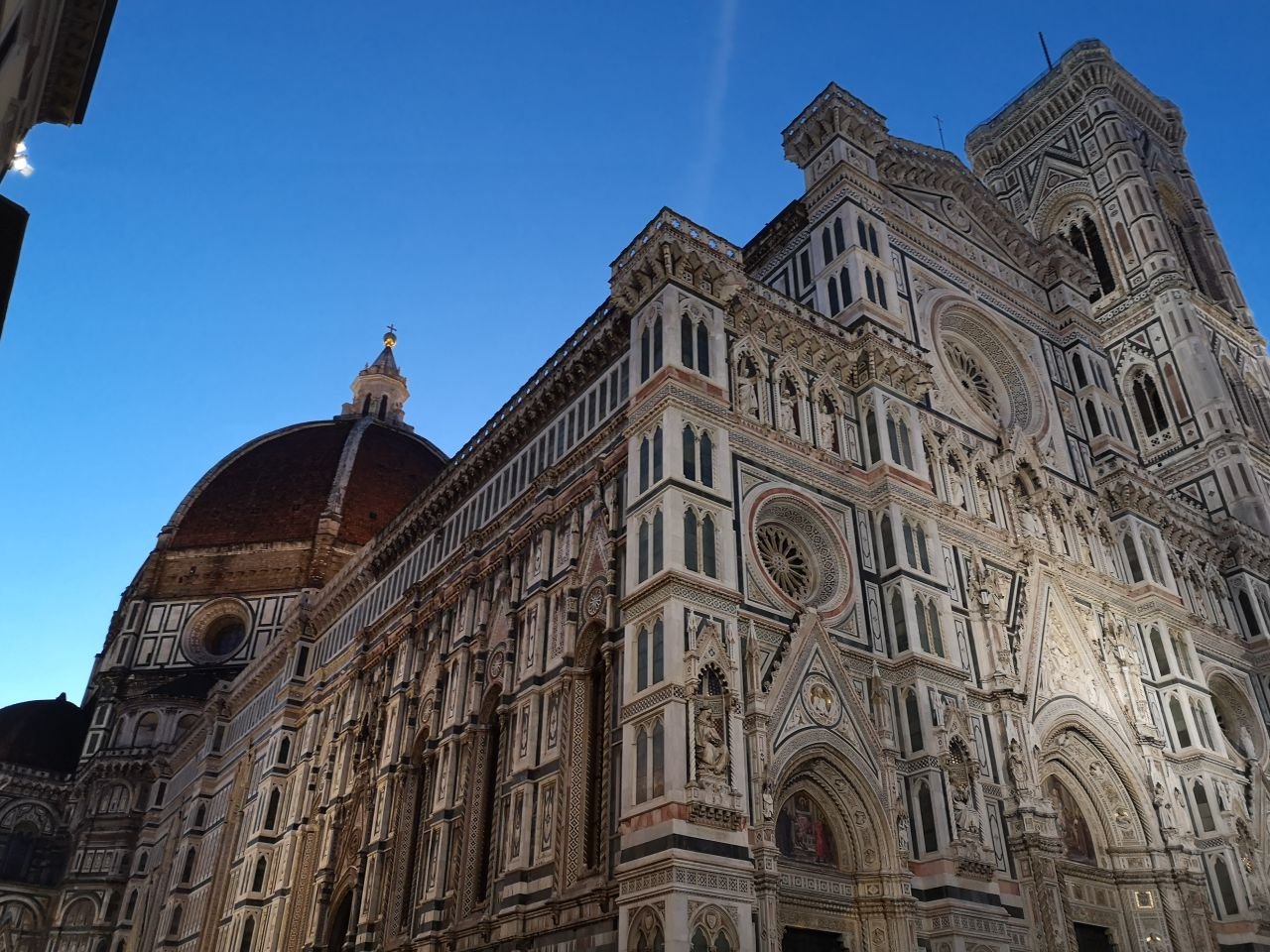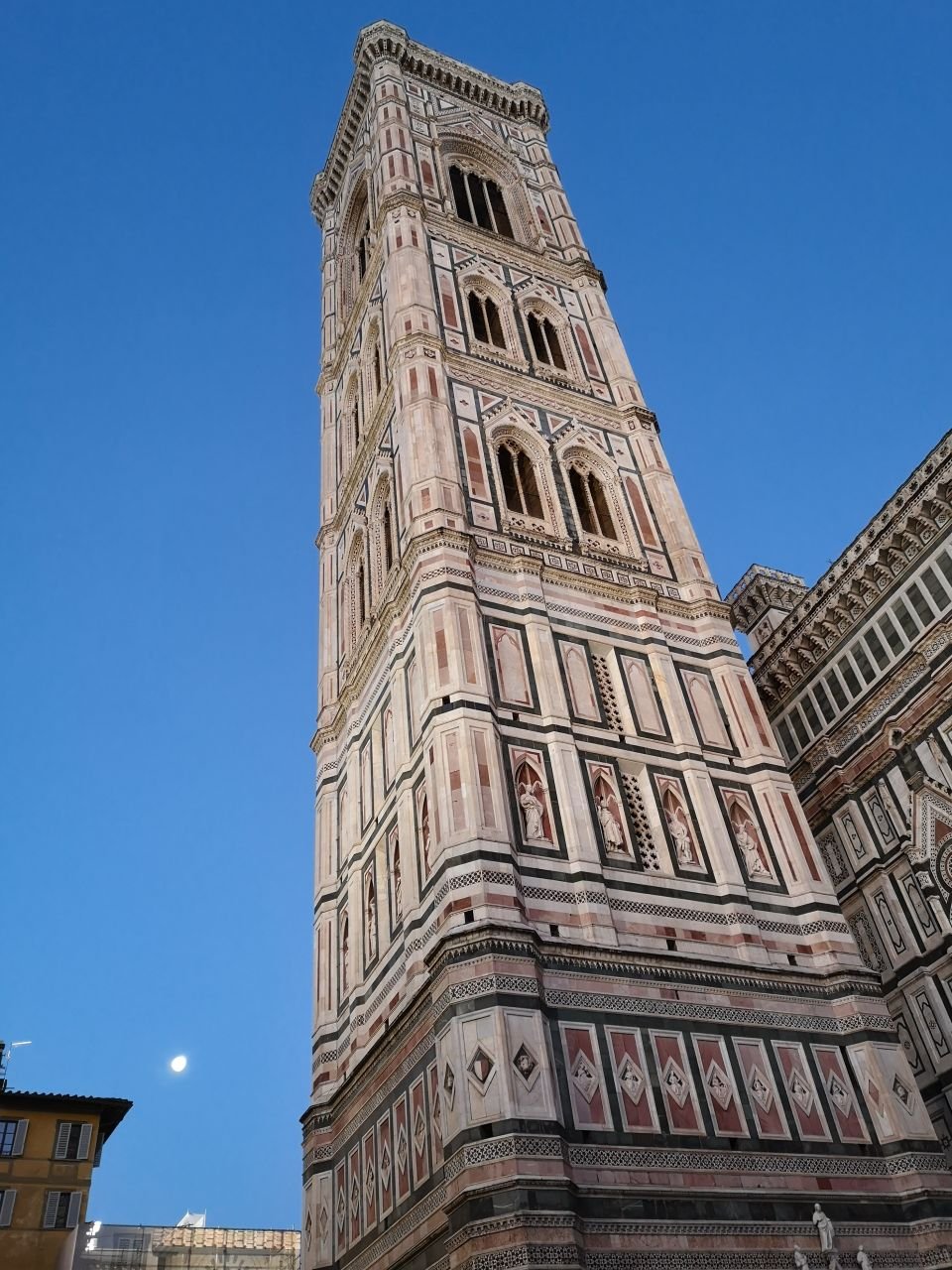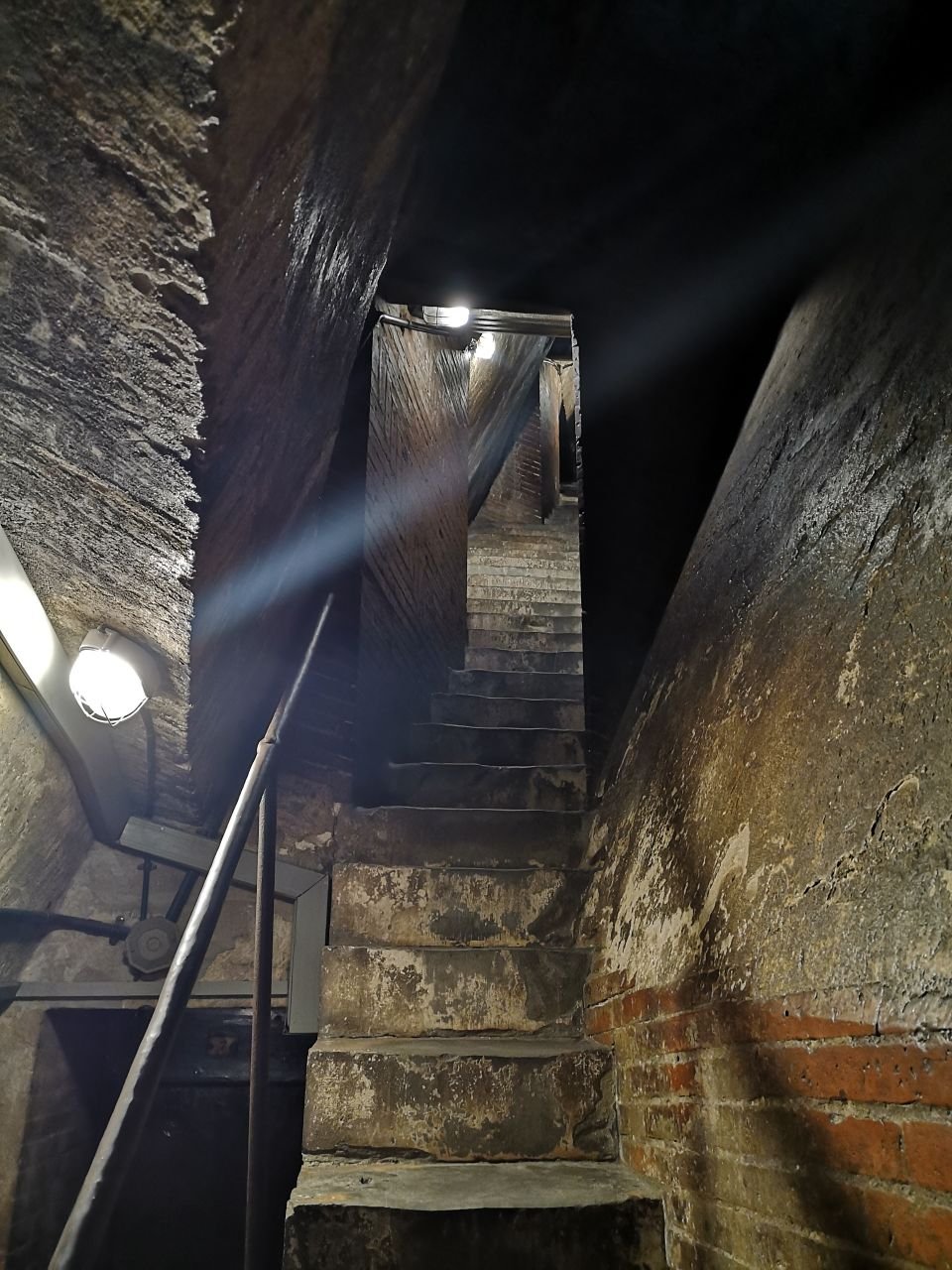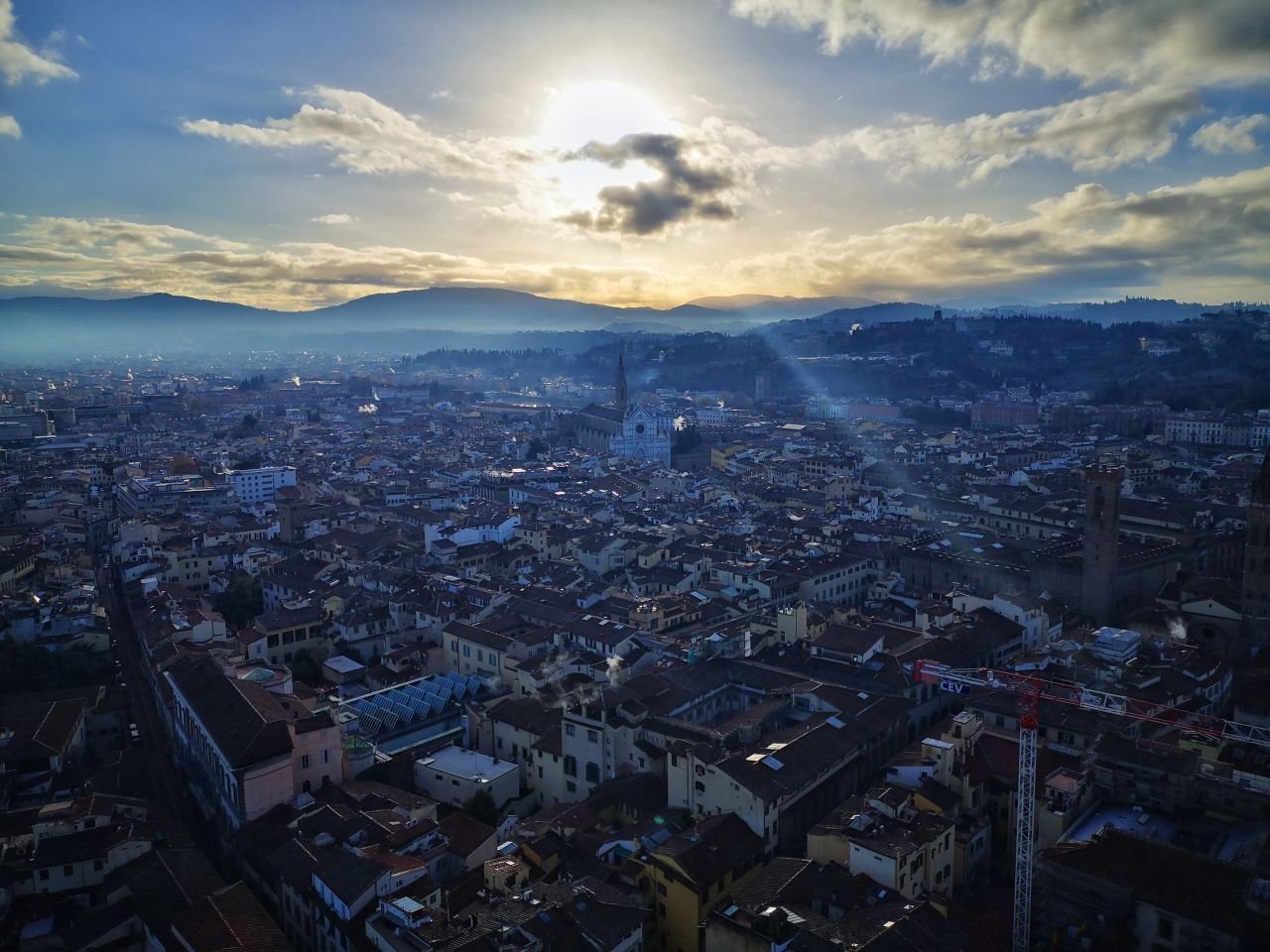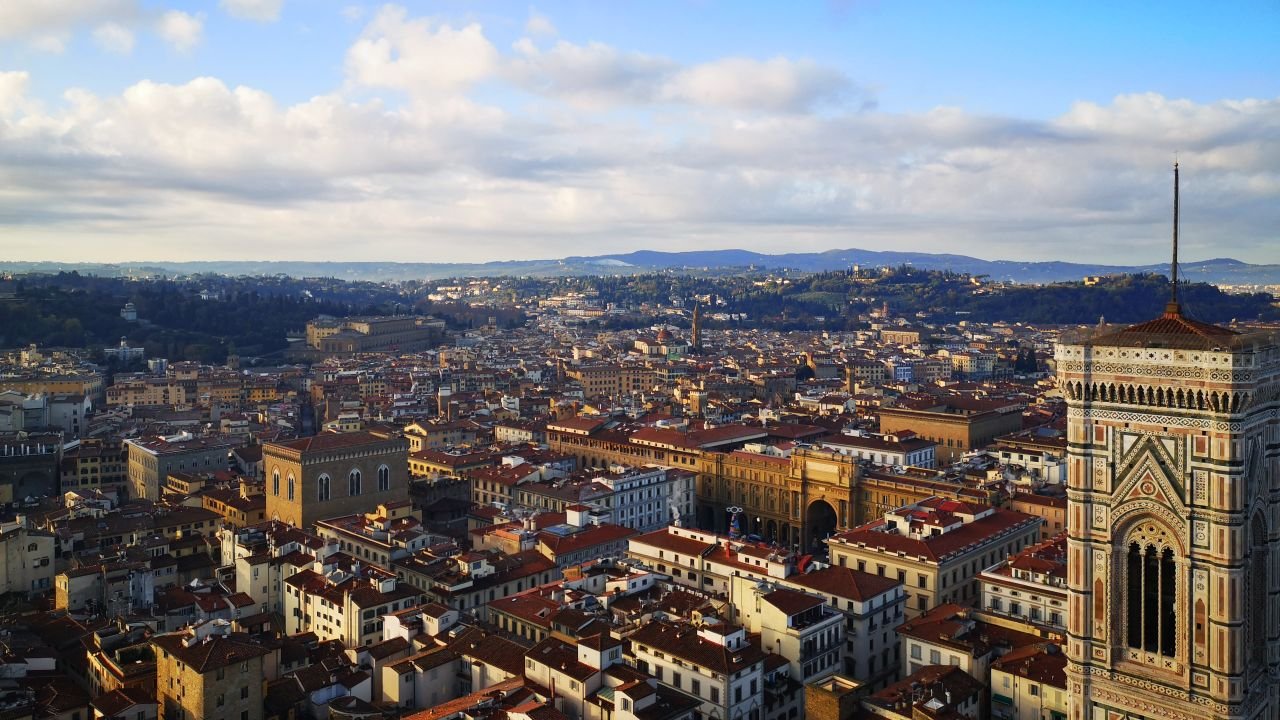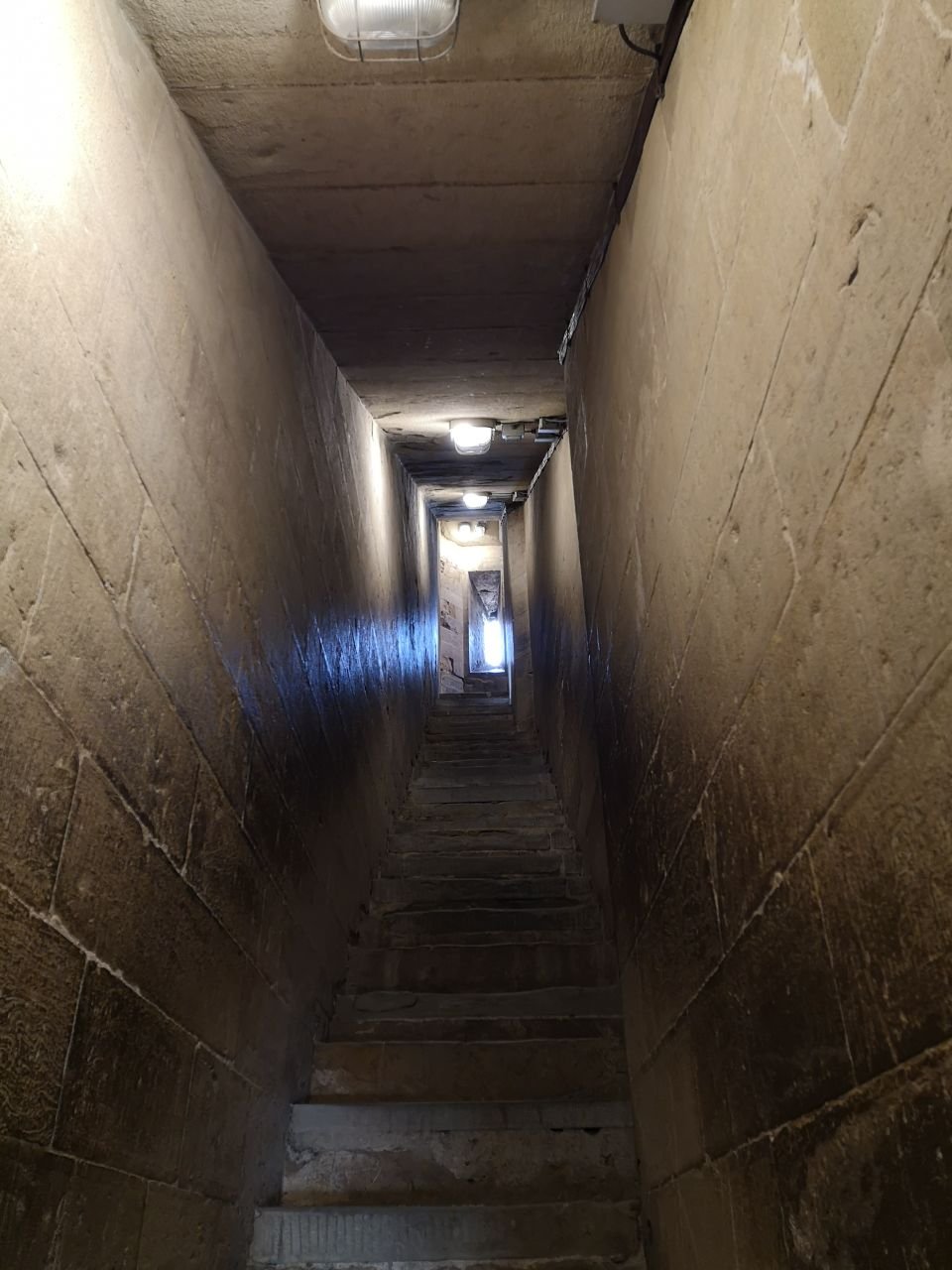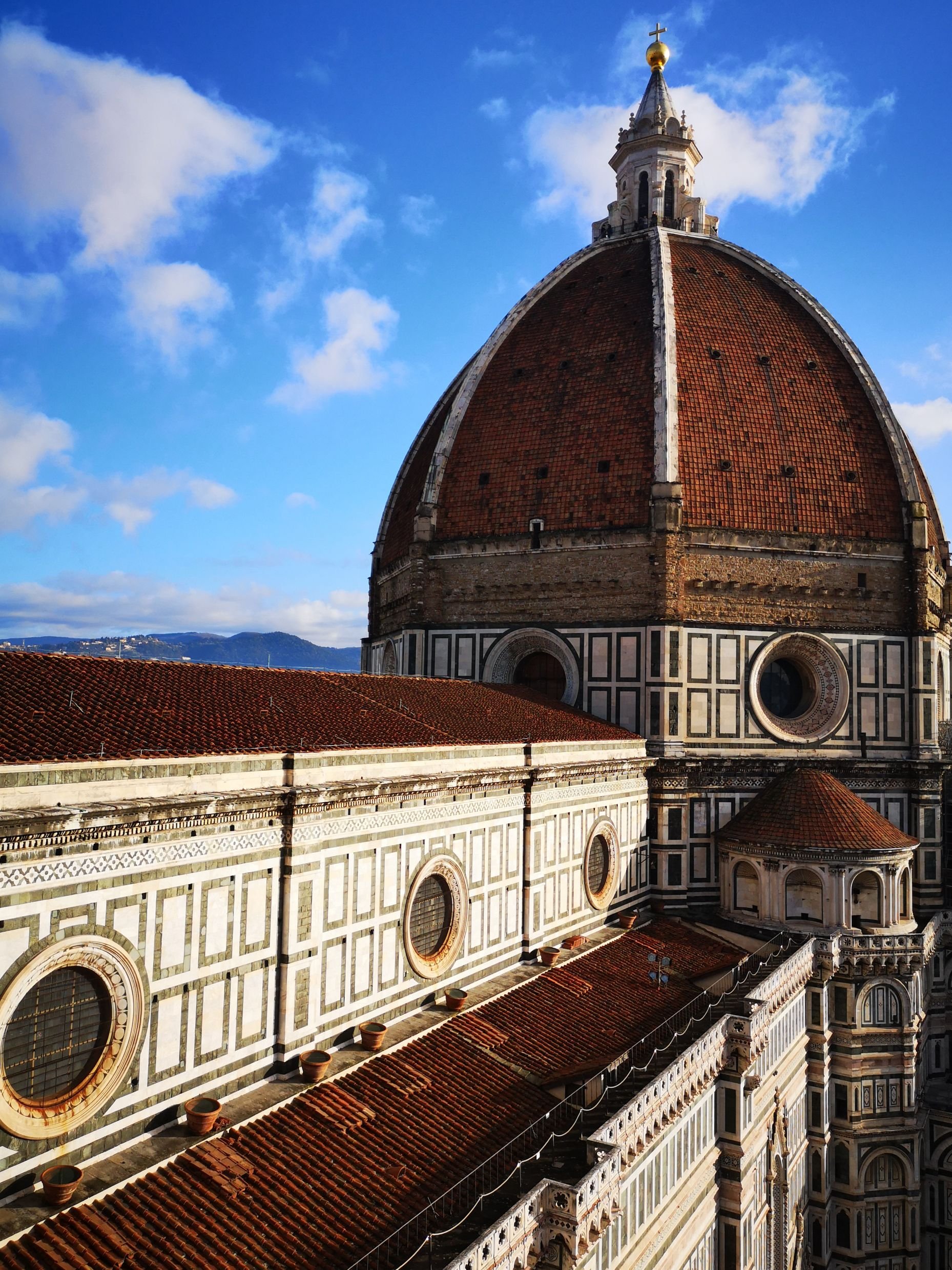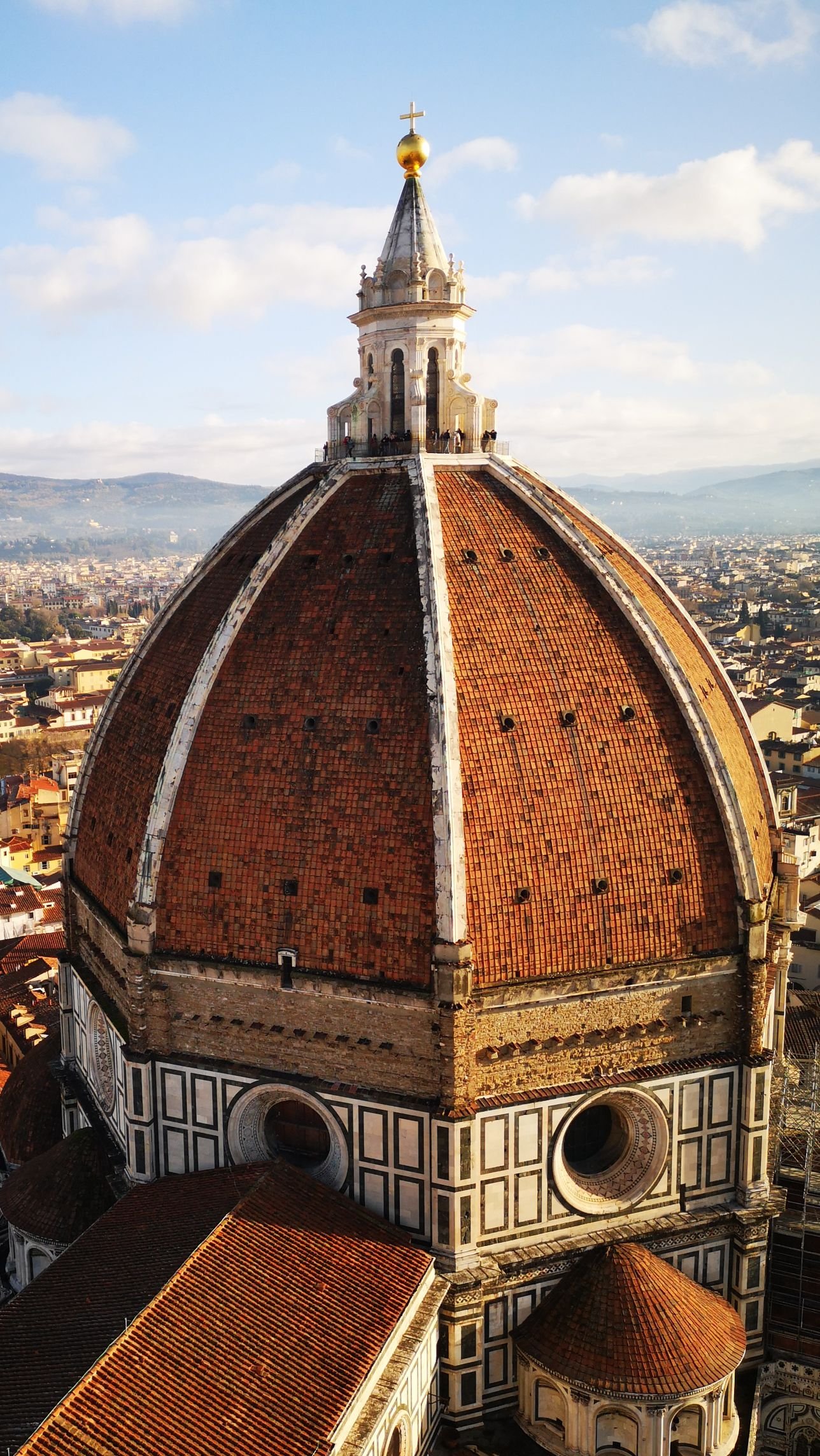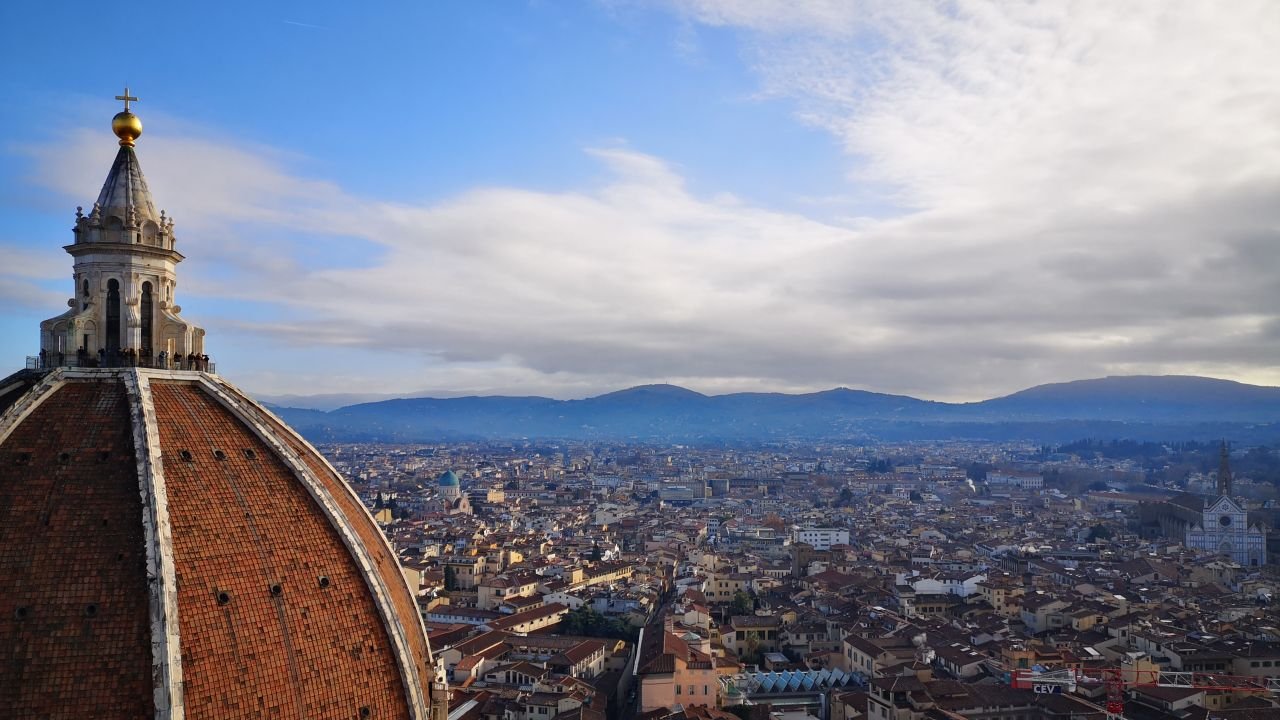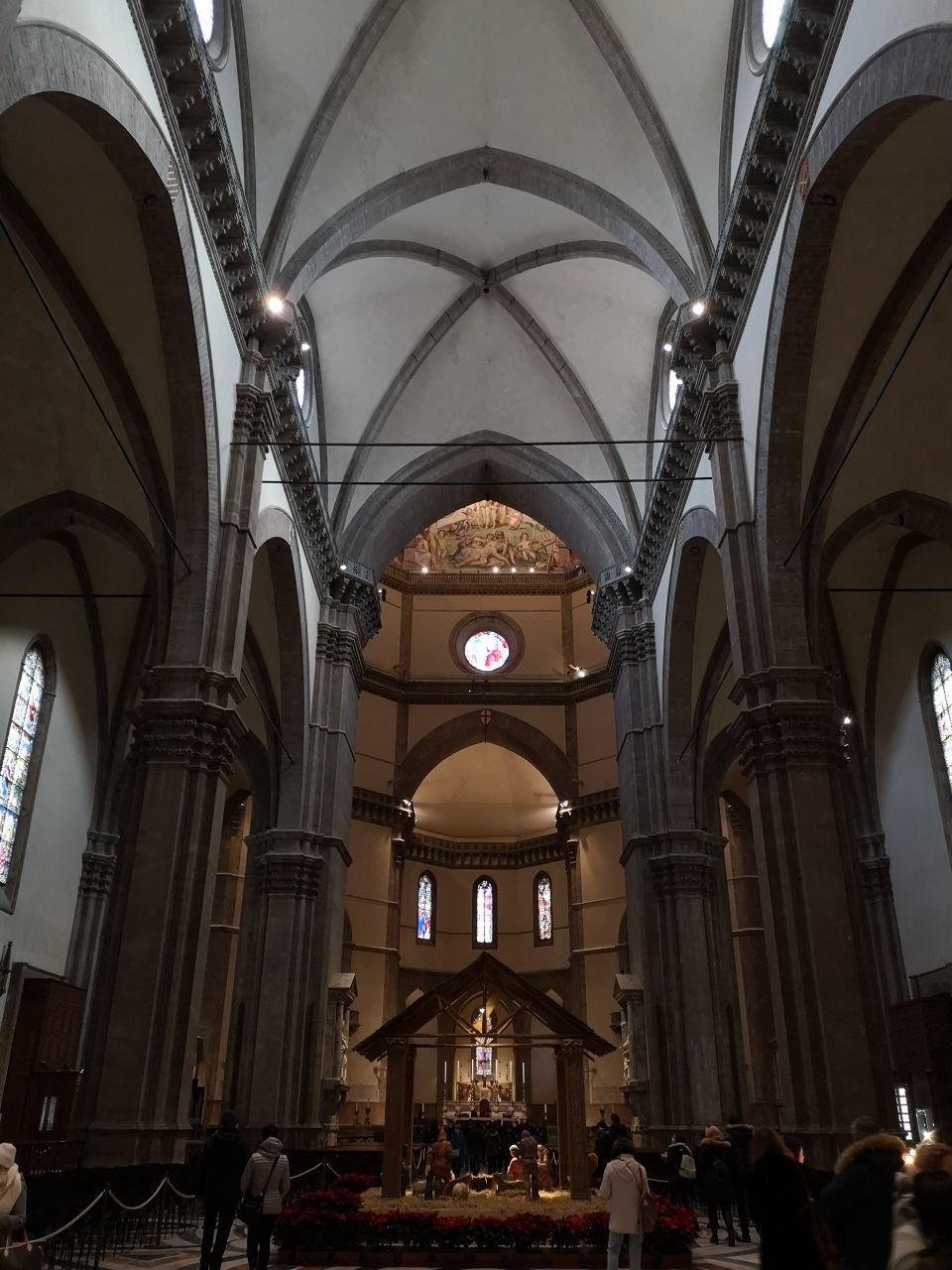 After visiting the interior of the cathedral, museum and Baptist i headed to the Oblate Library where my friend would wait for me to spend the rest of the day. This might be a secret spot on its own since you are alleviated to a rooftop level and are able to see the cathedrals cupola from a unique point of view.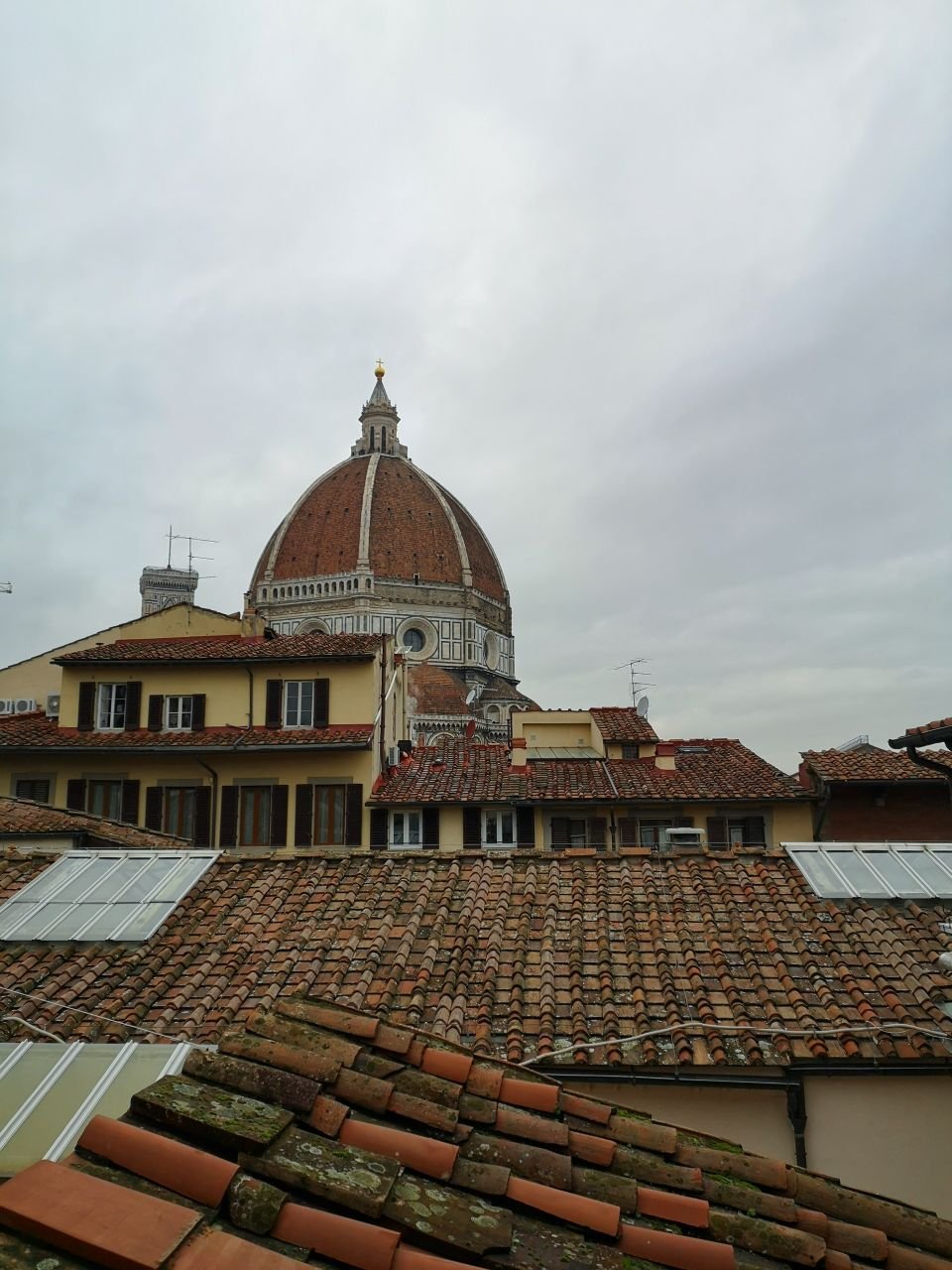 We sat down drank a coffee (coffee here seriously is way more delicious and cheaper than in Germany) and made our way to Ponto Vecchio. Fun fact: This bridge did not get destroyed during World War II because Hitler seemed to develop a liking to it. From my point of view it was just a normal bridge though with loads of jewelry shops on it (cultural ignorance intensified). My very first Italian ice cream was purchased at Gelateria Santa Trinita and compared to German ice cream it is indeed worlds apart and super smoother.
No time to lose we headed to Piazzale Michelangelo to arrive in time and look for a spot for the sunset.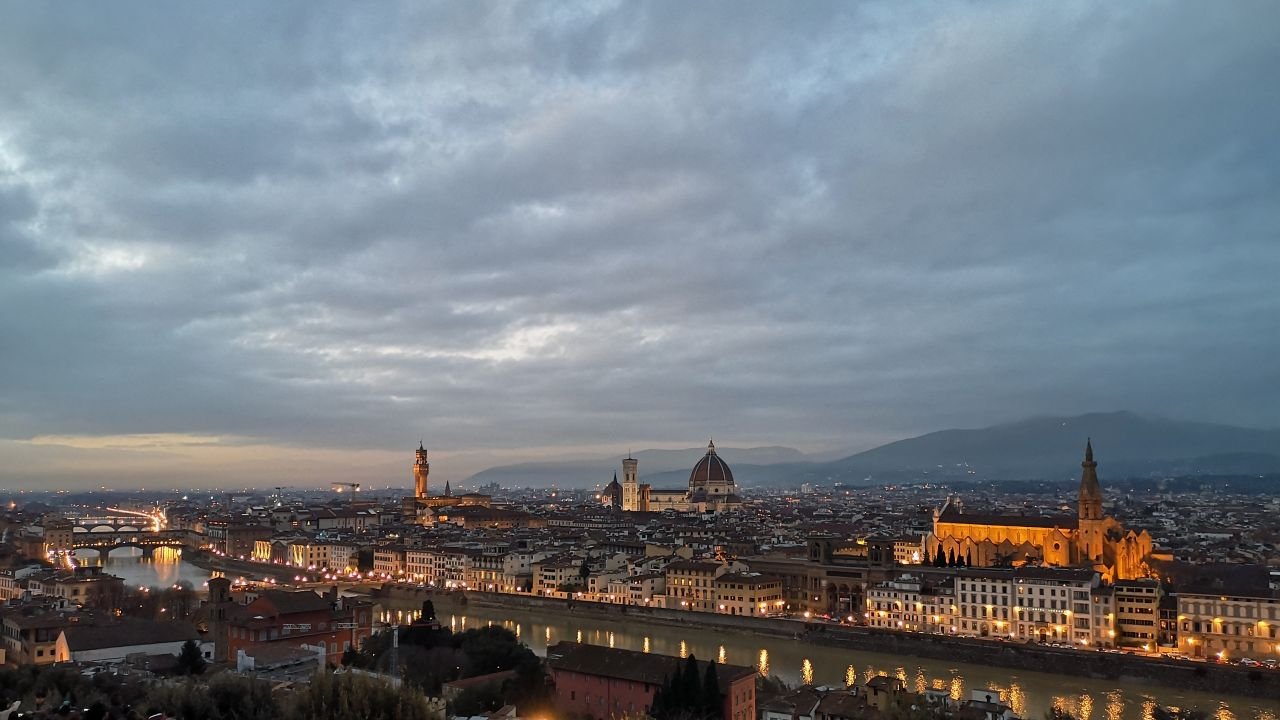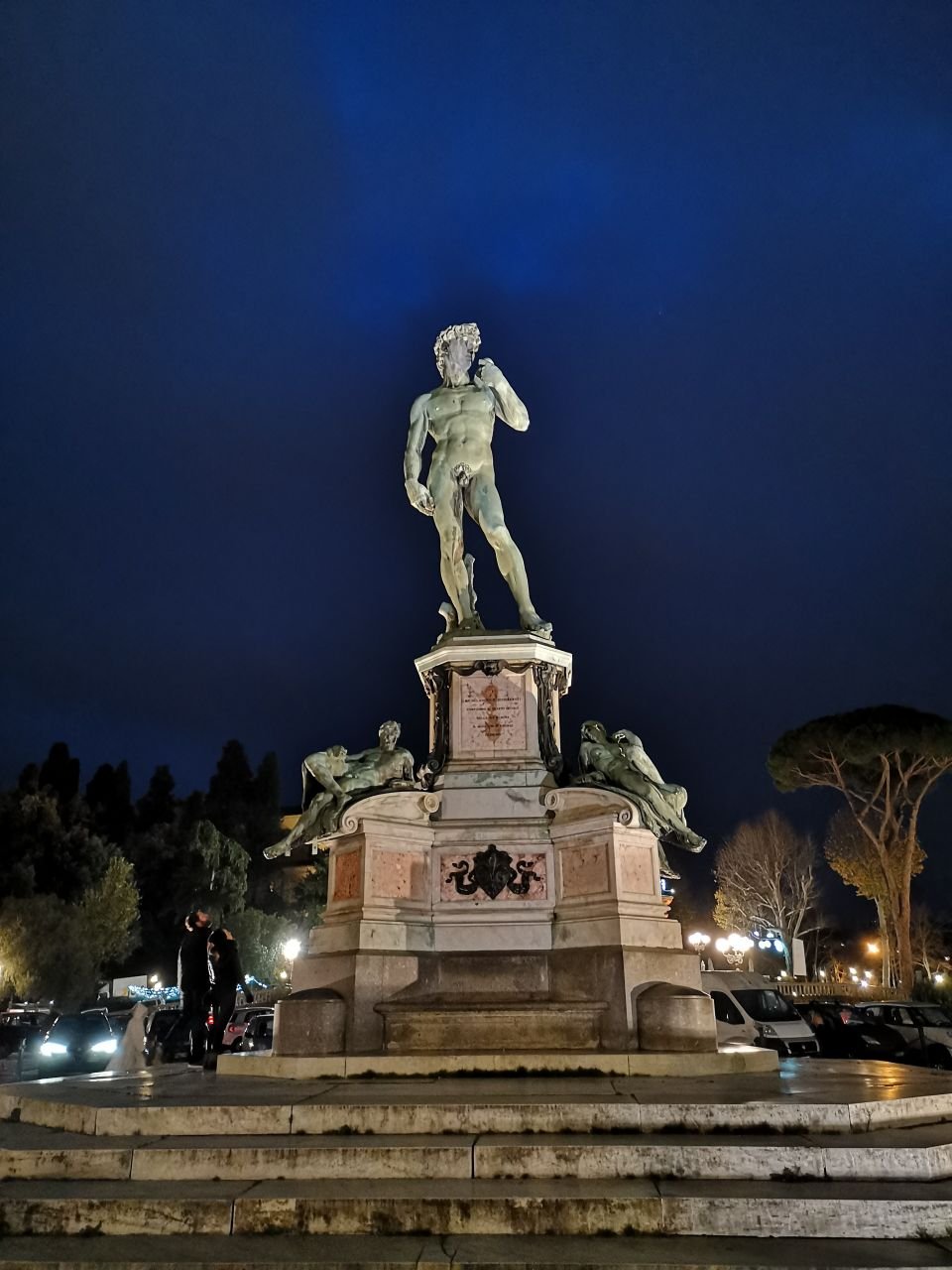 In the evening we visited the Christmas market at Santa Croce. Now in comparison to my sweet hometown's Christmas market this one was just not right.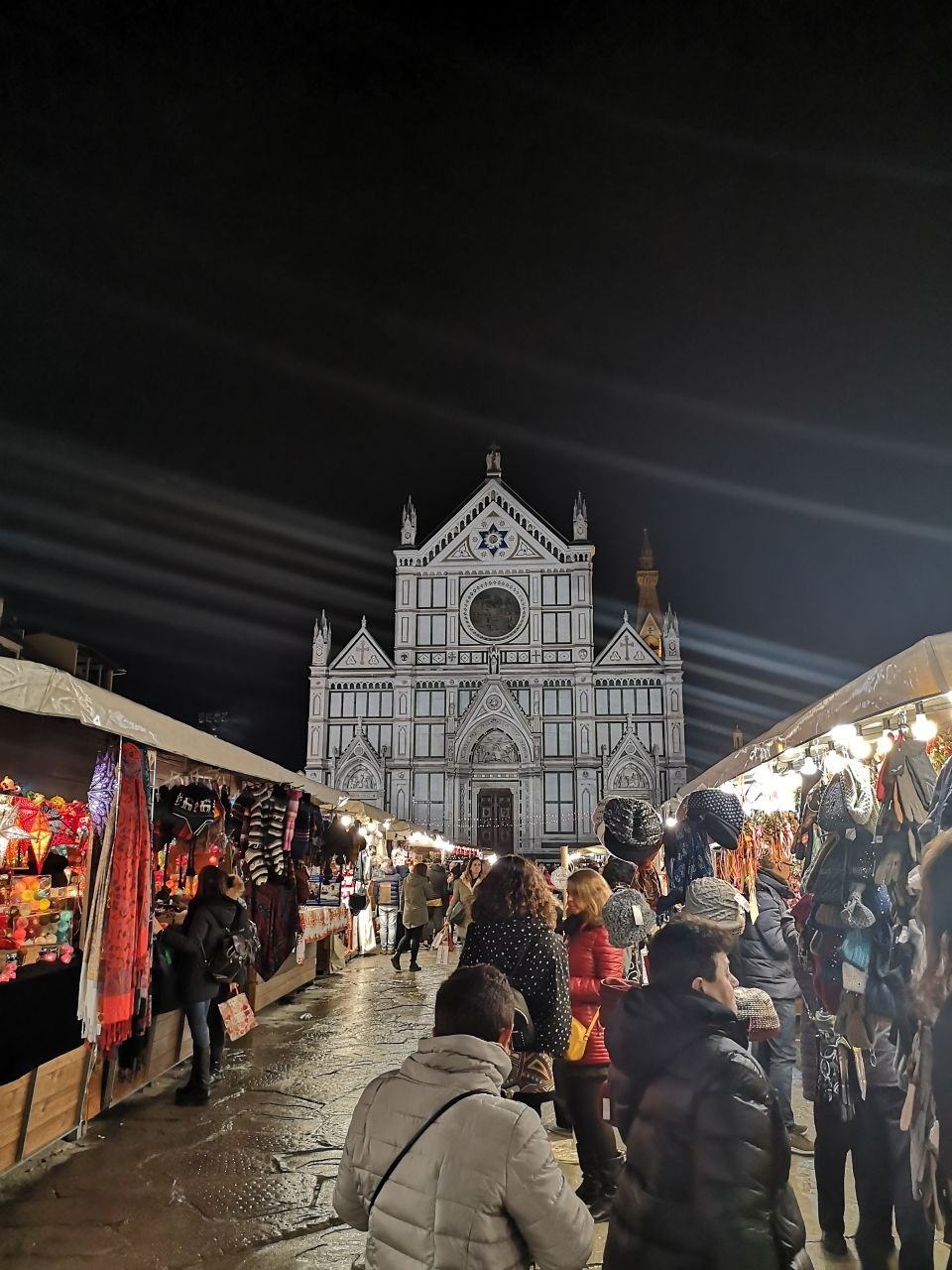 The next day I already had to say goodbye to Florence getting my bus from Florence directly to Bologna airport taking a bit time off at the S.M.Novella church before hastily grabbing a magnet souvenir and board the bus.